Wedding backdrops are a fantastic and easy way to spice up your wedding decor! Whether you want to dress up your dessert table, create a background for fun photo ops, or even cover up an eyesore at your venue, backdrops personalize your space and can be designed for every type of bride and groom, and venue!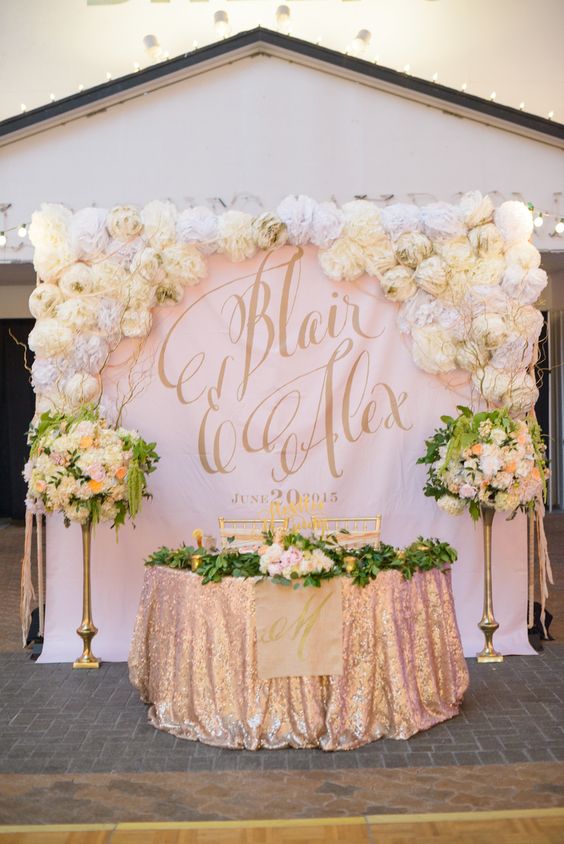 Photo source: Hi Miss Puff
Love the idea of fun, large scale, light-up letters? Local vendor- Music Man Entertainment - provides these letters! They can light up to various colors, be static or moving, and make for an incredible light show!
Contact the Music Man HERE!
Like Bisou's blog? Follow us HERE!